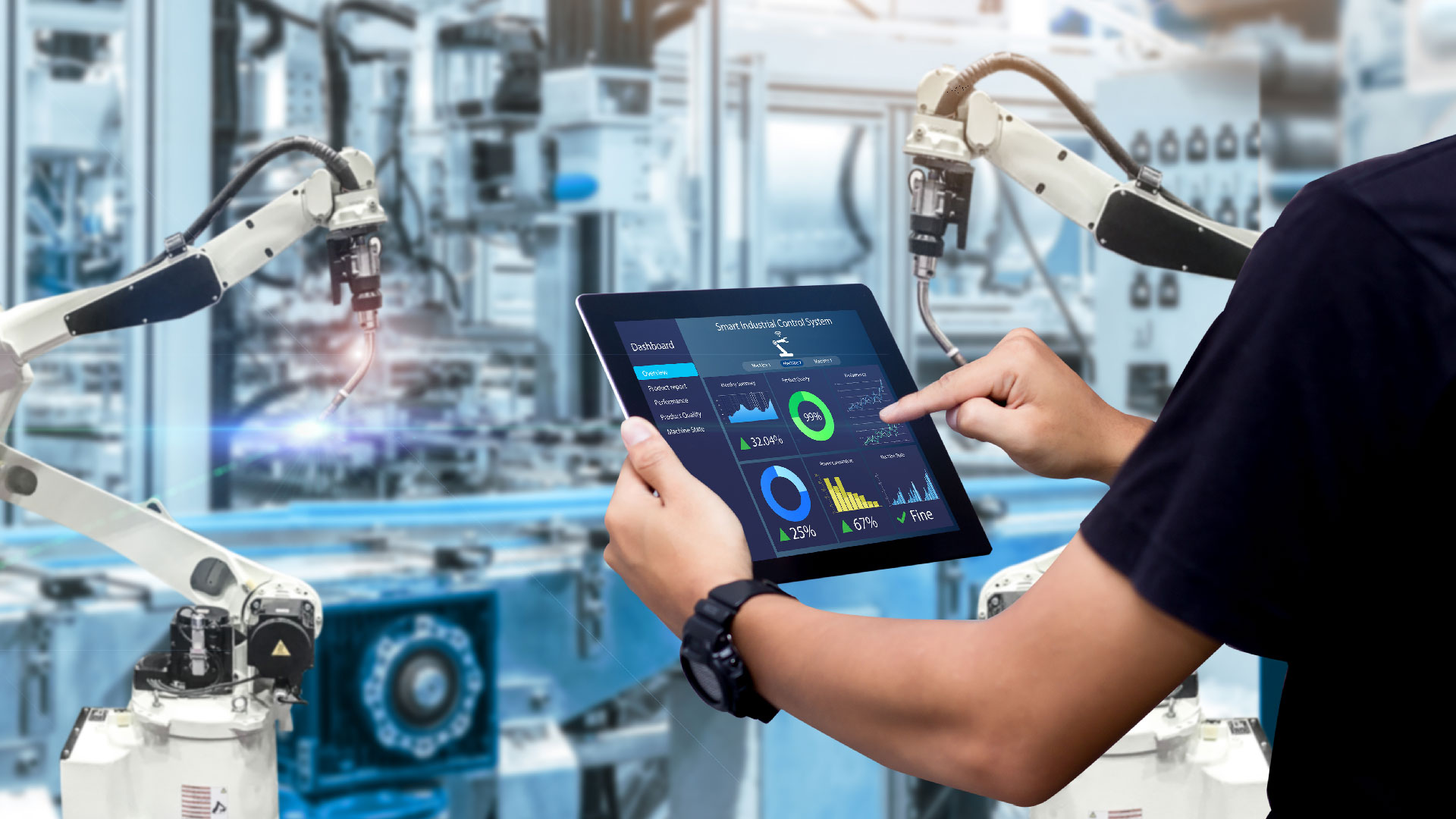 Closed-Loop vs. Open-Loop Production Control: Examples and Differences
When it comes to Production Control methodologies in manufacturing, we often come across the topic of "Closed Loop Control vs Open Loop Control systems".
But what does a "Closed Control Loop" actually mean? What are the differences between a closed and an open loop control system? What are the main advantages and disadvantages of each system?
Let's dive into the common Examples , Differences, and Pros and Cons of both production xontrol systems.
What is a Closed Loop Production Control System?
To put it simply, Closed Loop Production Control System is a manufacturing process control system and data collection methodology in which shop floor workers can send real-time production feedback to the other management levels. So managers and production planners can optimize the manufacturing process and planning in return. Hence the phrase "Closing the control loop".
What is a Feedback Loop?
A feedback loop is the data transfer process of a feedback control system that collects the output and outcome of the manufacturing process on the shop floor level. In a typical feedback loop, feedback from shop floor workers and machines will later circulate back to the planning and management levels, becoming valuable input data to optimize the management and planning for real-time plan evaluation and future manufacturing processes.
Example of a Closed Loop System
A sophisticated closed loop control system usually includes one or multiple feedback loops.
These feedbacks can include throughput time, capacity utilization, disruptions, scraps, and many more. And the information it includes do not limited to machines and processes but also employees, such as their qualifications, professions, and roles. Usually, these feedbacks are processed mainly by a Shop Floor data collection (SFDC) system.
Shop Floor Data Collection system is the foundation of a Closed Loop Production Control System that collects workers' feedback and input through shop floor terminals and machines via smart sensors.
What is an Open Loop Control System?
In general, open loop production control means there is no feedback taken from the processes. The operator only gives the command to start and gets to know when the whole process ends.
Example of an Open Loop System
A straightforward example of an open loop control system is a traditional toaster. The user of a toaster will only know when it starts and finishes toasting, with little control over the input (2 slices of bread) as well as the process (Time, temperature, and more).
Open Loop Control: Advantages and Disadvantages
What are the Advantages of an Open Loop Control System?
The main advantages of an open Loop Production Control System are:
Simplicity: It is simple in construction and design.
Low-cost: It is inexpensive compared to closed loop control systems.
Easy Maintenance: It costs less time and money to maintain.
No measurement: Useful when the production output is impossible or hard to measure
To put it simply, an open loop control system is best for manufacturing processes that do not require output changes, run cheap, and come with little to no ways to quantify the measurement. It should also have a meager chance of disruptions during the production process.
What are the Disadvantages of an Open Loop Control System?
The main disadvantages of an open Loop Production Control System are:
Can't handle disruptions: It can hardly handle any major disruptions.
Poor Reliability: It is unreliable as it cannot adapt to uncertainties.
Poor Flexibility: It lacks the flexibility to self-correct and recover from accidental stoppage.
Poor Accuracy: With no feedback system, it is very inaccurate when it needs to reflect the actual manufacturing output.
Closed Loop Control: Advantages and Disadvantages
What are the Advantages of a Closed Loop Control System?
Reliable and Accurate
It can reflect the actual production state by using feedback as input data.
Flexible and Faster Recovery
It could recover quicker from disruptions and avoid further damage to production efficiency.
Continuous Improvement
Collected feedback can be analyzed to streamline the manufacturing process further, saving time and operation costs.
What are the Disadvantages of a Closed Loop Control System?
In the past, despite the many advantages of a Closed Loop Control System over its open loop counterpart, it was still a challenging decision for manufacturers. The main past disadvantages of old-fashioned closed Loop Production Control Systems were:
Required heavy documentation or spreadsheets management
Software solutions were expensive and exclusive
Required costly and intensive training for employees
One of the oldest Closed Loop Production Control Systems was Route Cards. Back in the old days, workers were either busy carrying stacks of route cards, running through aisles with papers in bulk, or shouting instructions across the factory and hoping for the best.
Even today, production planners are still cramming themselves in front of a cumbersome Excel spreadsheet.
Moreover, closed loop software solutions were exclusively available in larger-scale and expensive manufacturing software and only in the heavy equipment industry. And the users might need to attend lengthy, complicated training sessions for these old-fashioned control systems.
Closed Loop Production Control System: In Cloud for everyone
Thanks to Cloud Computing technology, Closed Loop Production Control System is no longer a solution only for the big players. Instead, it is now available to manufacturers of all sizes and in multiple industries to unlock their capacity with lower costs and scalable pricing plans.
planeus is an excellent example of how high-performance production planning and shop floor management system set the foundation of the ongoing production process.
A Control System in Cloud with little to Zero Training
Designed with mobility and user-friendliness, planeus's Workbench Terminal allows workers to report their quantities, processing time, and disruptions on their PCs, tablets, and smartphones with little to no training.
planeus's Planning and Dashboard modules also visualize the production planning and control to help you get rid of mind-boggling Excel spreadsheets and decades-old software.
Visualize your production at one glance
planeus is a cloud-based closed loop control system that analyzes your feedback data for better manufacturing processes management, production plan optimization, and real-time schedule adjustment.
Observing past statistics and updating upcoming production plans are just a couple of clicks away! For example, you can find the answers to these questions easily in the Reporting module:
Which machine went down the most frequently?
Which material has been lacking lately?
Which engine has constantly been running for the last six months?
With your insightful information and KPIs, you can now instantly get these answers at one glance. Like you, we believe every manufacturing planner deserves the chance to improve their control loop and see all the exciting new approaches for their production.
Further reading:
Williams, P. & Ianno, Natale. (2002). Closed Loop Control of Advanced Manufacturing Processes.
Thiery, S., Zein El Abdine, M., Heger, J. et al. Closed-loop control of product geometry by using an artificial neural network in incremental sheet forming with active medium.