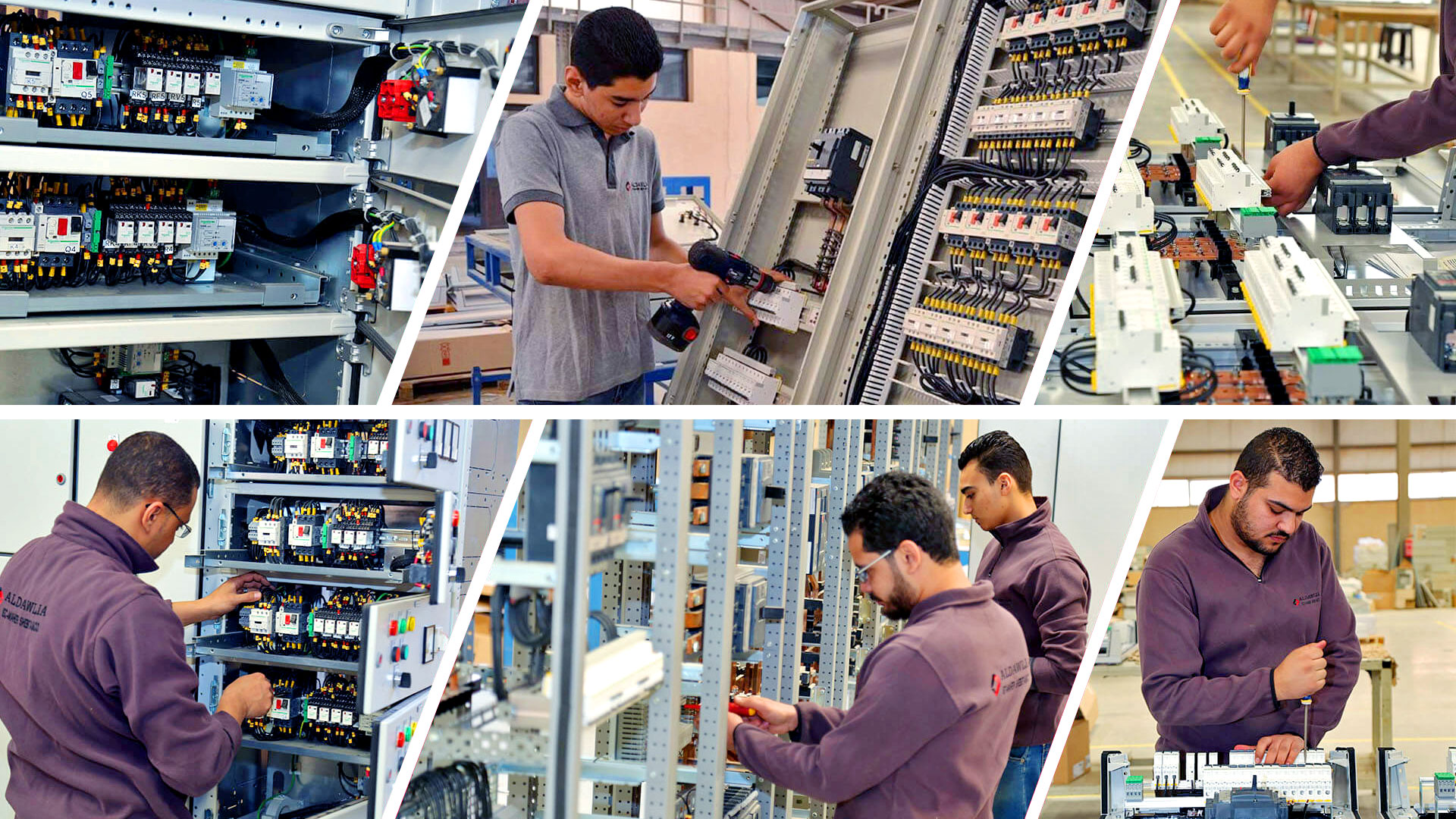 User Story: ALDAWLIA – Maher Shebita & Co
About ALDAWLIA – Maher Shebita & Co
Established in 1976, ALDAWLIA – Maher Shebita & Co. has solidified its reputation as one of Egypt's most renowned private manufacturing, trading, and contracting experts, specializing in low voltage panel building, sheet metal enclosures, and electrical and distribution. With a focus on rapid growth and innovation, ALDAWLIA operates from two production plants, covering 7000 square meters. Their highly trained and experienced staff work to deliver top-quality products and services, catering to the needs of their valued customers.
We have the privilege of interviewing Nour Shebita, the Managing Director of ALDAWLIA. Nour shares insights into how planeus, the cloud-based production planning system, has significantly boosted ALDAWLIA's productivity after its 1-year adoption.
Of course, it is not just Nour who has pushed this effort of transformation. ALDAWLIA's manufacturing departments, such as the Planning Team, the Plant Management Team, and the Sales Operation Team. are all actively utilizing various modules of planeus, contributing to ALDAWLIA's manufacturing success.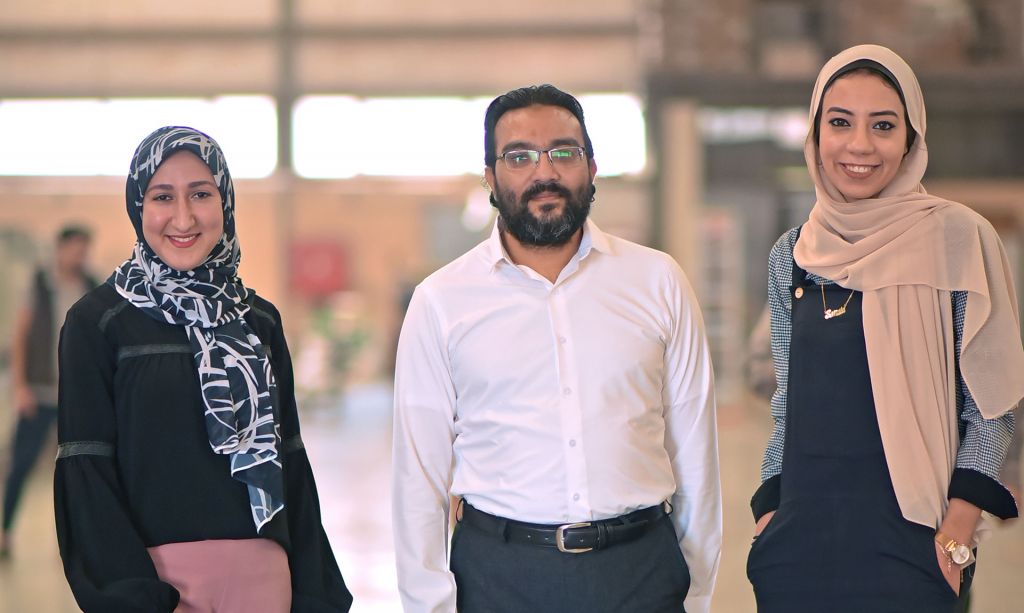 What were your biggest challenges as a panel building and sheet metal fabricator?
Nour: One of the main challenges we faced was inefficient production planning, which often led to delays in completing projects. We had difficulties streamlining and optimizing our workflow on the shop floor, resulting in bottlenecks and inefficiencies that hindered smooth operations.
Another significant issue we encountered was the lack of real-time visibility into the status of ongoing projects. This made it difficult for us to react to new issues or make timely decisions to keep our projects on track. Moreover, we relied heavily on manual data entry and spreadsheets to manage various operations. This manual approach increased our risk of errors and consumed valuable time, slowing down the entire process.
How did planeus improve your production planning and shop floor management processes?
Nour: The automated scheduling in planeus allows us to create optimized and accurate production plans in a fraction of the time it used to take. Now, we can get started on projects more quickly, reducing delays and improving our overall turnaround time.
The real-time tracking and status updates in planeus have been proven invaluable to us. We now have a clear and instant view of the progress of ongoing projects. This has enabled us to identify any potential issues early on and take proactive measures to address them before they even take place.

planeus has also streamlined our communication significantly. All teams involved in the production process can now seamlessly collaborate, which enhanced our coordination and efficiency, making sure all tasks are completed on time, and in a well-orchestrated manner.
Last but not least, planeus provides us with valuable data-driven insights and analytics. By leveraging these insights, we now have full advantage to further optimize our processes and enhance overall productivity.
Overall, planeus has significantly improved our production planning and shop floor management processes. It brought about many positive changes that streamlined our operations and boosted overall efficiency.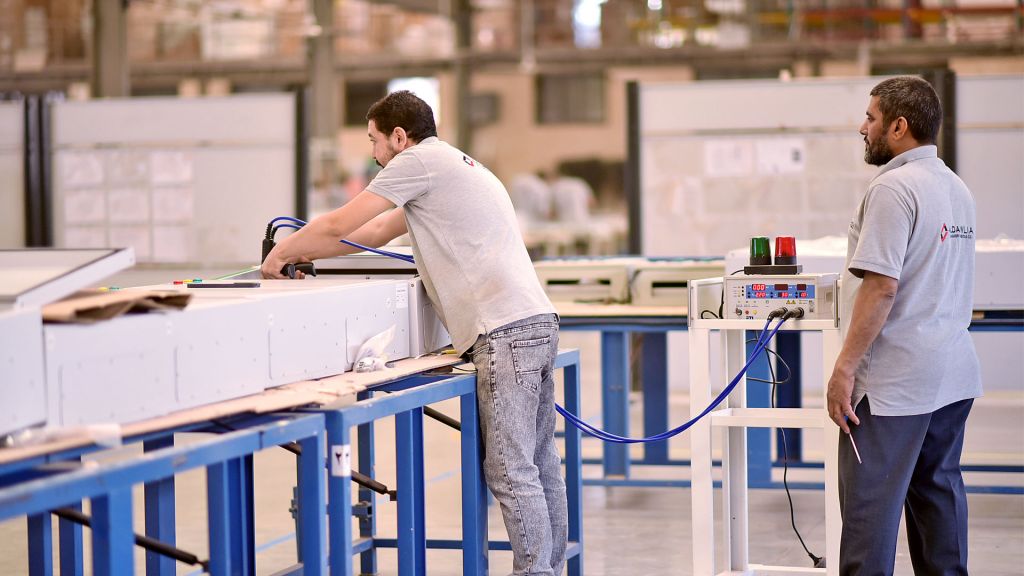 Before implementing planeus, what was your impression of having a production planning system?
Nour: Before implementing planeus, we were quite cautious and somewhat skeptical about the idea of adopting a production planning system. It's not that we didn't see the potential benefits, but rather, we had some concerns that needed to be addressed. We were concerned about potential complexities in integration, the learning curve for our employees, and the costs involved.
However, we recognized the importance of modernizing our production planning and shop floor management and found planeus to be user-friendly and a worthwhile investment.
Can you tell us about your experience with the planeus Onboarding process?
Nour: The planeus onboarding process exceeded our expectations with its smoothness and efficiency. The support team provided excellent assistance, helping our team quickly adapt to the new system.
I would like to take a moment to appreciate the significant impact the experts from the planeus team made on our company during the training and onboarding process. These experts played a crucial role in guiding us through the implementation of planeus, and their dedication and expertise were evident throughout our interactions.
How did your local and international customers react to the improvements in your production?
Nour: After implementing planeus, the feedback from both our local and international customers has been overwhelmingly positive. They have noticed significant improvements in our efficiency and on-time delivery, which has strengthened their confidence in our capabilities as a low-voltage panel builder and sheet metal manufacturer. Our improved ability to meet deadlines and deliver high-quality products has greatly elevated our reputation, leading to increased customer satisfaction and a surge in repeat business.
Modern Manufacturing is on Cloud
The implementation process of planeus is on cloud and free from national boundaries.
That's also why ALDWALIA can digitally transform its production in such a short time – for better processes management, and real-time production plan optimization, all thanks to cloud technology and modular design of planeus.
Are you ready to tackle your years old planning problems with a modern solution?